Small Business Services
IRS/State Tax RepresentationThe local resource for your small business.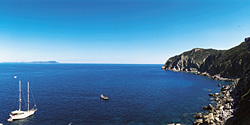 Our accounting services steer you closer to your goals with accurate record-keeping, reporting and support on financial issues such as initial accounting system setup, cost-containment, tax planning and investments. We provide payroll services and QuickBooks experts so you can focus on what is important - your business succeeding.  
Navigating business tax returns can be complicated for even small businesses. We know how to find the right deductions and credits to maximize your tax benefits. Businesses rely on accurate and insightful financial information in order to maintain profitability and capitalize on new opportunities. Get services tailored to your needs. Spend your time building your business and your profits; let us handle your bookkeeping, record-keeping, and report filing.
Federal and state tax compliance

Tax planning and strategizing

IRS/State tax representation

              


General ledger and financial statement compilation and reviews            

Bookkeeping (Monthly, quarterly, or annual)

Special consulting projects

Accounting system setup and support

Payroll processing and reporting

Cash flow budgeting and forecasting

Employee benefit and profit-sharing plans

Litigation support

Information reporting

Projections, budgets, goals

Business formation, restructuring/re-organization, expansion and succession planning

Property tax returns



Bill.com login in page https://app.bill.com/Login?brandid=BryanPFitzsimmonsCPA